Time to Read: 10 minutes
There are typically two launch seasons with new hearing aid technology being released broadly twice a year. The first occurs around April and coincides with the AudiologyNow conference held in the United States of America. The second major launch season typically coincides with the German European Union Hearing Aid (EUHA) conference held around October each year.
Lately, manufacturers have gradually moved away from those exact dates, but the twice a year cycle seems to be fairly consistent.
Based on what we are seeing lately, we have well and truly entered the second launch season of the year. The changes that are upcoming seem quite revolutionary and exciting.
This article will be regularly updated with the latest launches, so keep checking back to see what's new.
Signia (previously Siemens)
Signia updates the SILK and Insio range of hearing aids and teases a new form factor.
Earlier this year, Signia launched its Nx platform, based on a new faster chip. Nx brought with it innovations such as "own voice" processing, that improves the user's own voice (some models only) as well as improved sound quality and a range of new Lithium-Ion based rechargeable models such as the Charge & Go Nx models.
Now it is the turn of the in-the-ear models to receive this welcome update. Insio, their in-the-ear custom-made hearing aid range, has been updated to provide the sound quality associated with Nx.
Silk Nx
More exciting however is the release of the new Silk Nx - instant fit invisible hearing aid. They have redesigned the Silk Nx to be around 25% smaller. The redesign also means it fits a greater number of ears. Other improvements include the use of a black faceplate, that hides the aid much better in your ear canal. The 5Nx also now benefits from better performance in noise and the ability of the user to hear the phone in both ears.
Apart from its small discreet size and great performance both in quiet and in noise, the Silk has another trick up its sleeve. Due to the fact that it makes use of domes and sleeves to fit an individual's ear, it can be fitted quite comfortably with hearing loss configurations, which traditionally would do poorly with a hidden in-the-ear hidden kind of hearing aid. Now clients with high frequency or noise-induced hearing loss can enjoy improved hearing using a very discreet device, without feeling that their ears are blocked or that their voice booms.
The fact that the Silk is built in factory and is not custom shelled should also mean it is much more durable than its thin-walled custom Insio alternatives.
Note: Due to its non-custom design, the Silk is not available as a subsidised device under the pension system (HCP/OHS system). You can still however benefit from the custom Insio with similar technology.
Styletto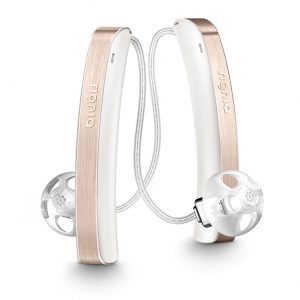 Styletto is a new concept designed to attract new users who don't like the look of traditional hearing aids. Styletto from Signia comes in three colours and has been designed around a pin style Lithium-Ion battery, giving it a very sleek, long look.
Signia has been able to pack all the innovative NX technology into the Styletto, making it an attractive option for those users who want a discreet, yet fully equipped high technology solution. Styletto does not however have direct to iPhone connectivity like some other NX styles have.
Styletto will be available from 1 October 2018 in Australia.
Oticon
OPN Customs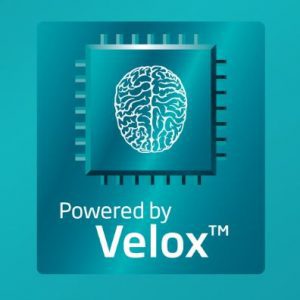 Two years after its initial release the Velox chipset found in the Oticon OPN range of hearing aids is still one of the most powerful found anywhere. OPN has benefitted from 5 firmware updates, free to existing users of OPN, adding more features free of charge as time goes on.
What has been lacking is the availability of OPN technology in custom, in-the-ear style hearing aids. I am excited to say that the wait is finally over. Now OPN is available in 3 technology levels in a full range of custom hearing aids right from the smallest of invisible-in-the-canal (IIC) style hearing aids right through to in-the-ear hearing aids.
What is even more exciting is that the 2.4Ghz wireless, that allows direct connection to iPhone is available even in the in-the-canal style hearing aids. This makes Oticon the second brand to have an in-the-ear made for iPhone hearing aid available.
OPN custom hearing aids are available to order now.
SIYA finally replaces Nera and Ria
Oticon has finally replaced the very much out of date Nera2 and Ria2 range of hearing aids with the brand new SIYA 1 and SIYA 2 ranges. Siya brings direct to iPhone wireless functionality to even the most basic of hearing aids. Siya is also available in all the custom and over the ear styles.
As Syia is based on the class-leading Velox platform, it brings with it exceptional sound quality and performance. One should not look past Siya if considering a more basic hearing aid. Siya is available for order now and offers fantastic value in the lower price ranges.
GN Resound
LiNX Quattro
GN Resound, has just launched their brand new LiNX Quattro hearing aid. The Quattro is positioned as a premium plus hearing aid, which means it is pricier than current top-end hearing aids.
The LiNX Quattro is a very small Litium-Ion battery driven solution, with exceptional sound quality for every day use as well as for iPhone Streaming. It comes in a sleek rechargeable casing, which holds thee days worth of charge and each charge reportedly delivers up to 30 hours of use.
Its sound quality has been rated as some of the best in the industry, giving clearer speech and improved music quality.
Quattro is said to become compatible with made for Android streaming, available in coming months.
Phonak
Makes the super strong titanium even smaller.
Phonak has just updated its Virto B70 and B90-Titanium hearing aids to be even smaller than before. This is great news as the titanium can now fit more ears than before.
---
If you've been shopping around for hearing aids and are perhaps feeling overwhelmed with the number of options out there, then you may like to read our comprehensive Hearing Aid Buyers Guide eBook. It's packed full of useful information and advice to make sure the hearing aids you choose will work well for you now and into the future, without costing a fortune.
[gravityform id="30" title="true" description="true"]