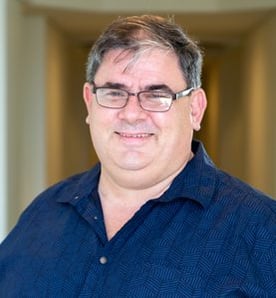 Location: Gold Coast
Position: Audiologist, Director / Owner
Professional Interests: Tinnitus, hearing aid technology, hearing loss diagnosis, adult hearing rehabilitation, continued professional development.
Qualifications: B.Communication Pathology (RSA, Pretoria). MAudSA (CCP) (Audiologist)
Registrations: Audiology Australia with Clinical Certificate Of Practice, WorkCover, Office of Hearing Services, ABN, GST
Specialities: Tinnitus Retraining Therapy, advanced hearing aid fitting, diagnostic hearing assessments
Hobbies: His two children (Pigeon Pair), computer programming, Business development, any advanced technology and helping strangers with hearing loss through forums such as www.hearingaidforums.com
About
Christo Fourie, the Director/Owner and Senior Clinical Audiologist at Value Hearing & Tinnitus Solutions – which offers discount hearing aids in Perth, Sydney, Melbourne, Brisbane, and the Gold Coast – graduated from the University of Pretoria in 1998 with the degree of B.Communication Pathology, giving him the dual qualification of Audiologist and Speech Language Pathologist.
After University Christo worked for Phonak South Africa, at the time the country's major hearing aid supplier. He was rapidly promoted, and after 18 months as Audiologist/clinic manager, was appointed Director of Audiology for Kwa-Zulu Natal province.
Christo became highly proficient at prescribing and fitting hearing aids as well as advanced audiological procedures such as Auditory Brainstem response testing, ECochG testing and Oto-acoustic emission testing. He was in charge of implementing Neonatal hearing screening in the province.
He was often called upon to fit hearing aids and provide audiological equipment support to Phonak's professional audiological clients and trained Durban Westville University audiology students in hearing aid technology.
In 1999 Christo attended a four day workshop on Prof. Pawel Jastreboff's Tinnitus Retraining therapy – a breakthrough in Tinnitus management. He then put this knowledge to work in the clinics under his management.
In 2000 Christo jumped at the opportunity to work as an Audiologist in Bunbury, Western Australia, relishing the opportunity to move to a safer, more secure country with many opportunities. During his time with South West Audiology, he passed the Audiology Australia (ASA) Masters Degree equivalency examination on his first try and completed his clinical supervision to become a certified provider for the Office of Hearing Services Voucher system. He also obtained his ASA Clinical Competency Certificate. Christo was exposed to a wide range of hearing aid brands and gained valuable experience as an Australian audiologist.
In 2002 he joined Australian Hearing Bunbury, becoming intimately familiar with the ins and out of government work and procedures and worked extensively with Siemens and Bernafon hearing aids. In 2003 Christo and his wife became Australian Citizens. After 18 months with Australian Hearing he found he was limited in his career advancement opportunities and was quickly head-hunted by National Hearing Care in Perth. Once again he was rapidly promoted to a supervisory role, helping his superiors manage the performance and clinical skills of NHC audiologists in Western Australia. Soon after, he gave up the position at National Hearing Care to join Western Hearing Services in February 2006.
At Western Hearing Services, Christo was again exposed to a wide range of hearing instruments and audiological services and became one of the company's five Tinnitus Retraining Therapy Providers (a number that's since increased). Once Western Hearing Services was bought over by William Demant Holdings, who also owns Oticon, he became very familiar with Oticon Hearing aids. NOTE: Value Hearing & Tinnitus Solutions Pty Ltd has no association, connection, or any other affiliation with Western Hearing Services PTY LTD.
At this time he attended a five day update course on Tinnitus Retraining Therapy, again presented by Pawel and Margaret Jastreboff. He enjoyed working for this great company, but realised that he longed for the opportunity to practice audiology with the freedom to apply his vision of the way things could be done better. He had long been aware of the dire need for more affordable hearing services and hearing aids, whilst maintaining excellent levels of service.
He created Value Hearing & Tinnitus Solutions Pty Ltd to make hearing care more affordable while delivering an unmatched level of customer service by creating a hearing services business model that's unique to Australia. This model and its processes are continually tweaked and improved upon to ensure that our clients always receive service that is second to none.
He does not just manage the company. He has personally worked as Audiologist in every one of Value Hearing's clinics and understands exactly what it takes to provide optimal hearing benefit.