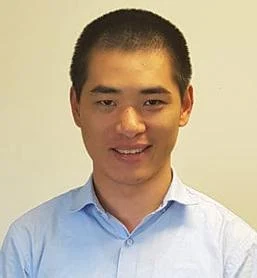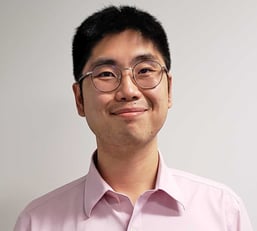 Location: Melbourne
Position: Audiologist
Professional Interests: Helping individuals get the most from their hearing, by taking the time to understand them and their challenges.
Qualifications: Bachelor of Biomedical Science (University of Melbourne, 2005-2007), Bachelor of Science (Honours) (University of Melbourne, 2008),Masters of Clinical Audiology (University of Melbourne, 2011-2012)
Registrations: Audiology Australia (CCP), Work Cover (Vic), Hearing Services Provider
Specialities: Advanced Hearing Aid Technology and Client Education
Hobbies: Cooking and pottery-making
About ShouFarn
ShouFarn joined Value Hearing in late 2020 having worked in industry for a number of years. He brings with him a wealth of knowledge thanks to his degree in biomedical science.
How did you become interested in audiology?
It was an accident really. When I graduated there were not a lot of research positions open. A friend of mine had studied audiology. He'd been working for two years and really enjoyed it, so he suggested I study for my Masters of Clinical Audiology.
What do you enjoy about audiology?
I enjoy talking to people! In research science, you spend so much time in your own head but in audiology you get to use your technical skills as well as meeting people. Audiology is very much a service industry and I enjoy the social aspect.
What do you enjoy about working with Value Hearing?
I like working for an independent company not beholden to a hearing aid manufacturer's international parent company. Christo is such a forward-thinking audiologist. When I saw the blogs, the YouTube Channel and his book, I knew Christo was at the forefront of the industry in Australia.
I've always been a big fan of educating clients and now we're seeing a new generation of clients who want to be invested in knowledge and Christo's philosophy gives me more tools at my disposal to help clients maximise their best hearing.