Whether you are considering getting a hearing test, or looking for a solution to your hearing problems, you are likely to cross paths with an audiologist or audiometrist.
Of the two hearing care professionals working in Australia, the audiologist is the more qualified of the two. However, it does not mean all audiologists are always better than all audiometrists.
To find the best audiologist for you, there are a few factors you need to consider. This is especially important if you are considering getting hearing aids. Hearing aids aren't a one-off, set-and-forget purchase like some believe them to be.
A hearing aid is simply one step in a life-long hearing rehabilitation process. This means you will be spending a lot of time over several years with your audiologist. If you choose incorrectly, then those could be extremely frustrating years. Much of what is said below also relates to audiometrists, so do not dismiss a clinician simply because they are not an audiologist.
To understand what to look for in an audiologist, you first need to understand what an audiologist really is.
What is an audiologist?
Audiologists in Australia have at least a Master's degree in Audiology or if they trained overseas, as I did, they need to write and pass a comprehensive equivalency examination in order to register with a recognised professional body, such as Audiology Australia.
This registration allows them to register to provide hearing services and free hearing aids to pensioners under the Federal Government's Office of Hearing Services' Hearing Services Program (HSP).
Audiologists are not just trained in hearing aids. Their scope of practice is very wide and covers a range of skills including diagnostic hearing assessments, balance assessments, newborn hearing screening and assessments, middle ear assessments, intra-operative hearing monitoring, tinnitus management, hyperacusis specialist, cerumen removal, hearing loss prevention, hearing aid manufacturing, cochlear implant assessments and mapping, clinical research, electrophysiological hearing assessments, hearing aid fittings, hearing rehabilitation, hearing therapy, paediatric hearing care and more.
As you can see, an audiologist has a very wide range of knowledge and opportunities for clinical practice. The problem is that it is highly unlikely that they can be a master of all these areas of practice. Some clinical settings do require the clinician to be a jack-of-all-trades, but what you should really be looking for is a specialist in the area of importance to you.
Even then there are factors that would make one audiologist more suitable to your needs than another.
Things to consider in an audiologist to help you with your hearing loss and hearing aids
The way the audiologist practices, as well as their specialisation, are critically important factors to consider when choosing an audiologist to work with, for a period that could potentially span over years. You have to consider this almost like an interview process. I'll try and keep it as simple as possible.
Where they work may have a an oversize impact
Audiologists can be found in a number of settings. These include working in hospitals, government organisations, hearing aid retail chains, big box stores, ear, nose and throat specialist offices, medical clinics, schools and private practice to name a few.
Where they work dictates their speciality in many cases. They are also likely to be limited by the procedures and appointment times of the specific setting. Some settings even limit the kinds of products they can recommend.
If you are looking for an audiologist to help you with hearing aids, there are a few common places you might find yourself, which I'll discuss in a bit more detail below. I have personally worked in a few of these before going out on my own in 2009, so I do speak from some personal experience. We also have audiologists who have worked in these models previously and they had much to share about their experiences.
The intention is not to write any workplace off, as there are always diamonds in the rough, irrespective of where they work. Some of our best audiologists came from some of the least likely previous employers.
Where can I look for a good audiologist?
(We respect the various trademarks of the businesses mentioned below). Please note the content below is the opinion of the author only.
Large retail chains
The most common place to find an audiologist with a special interest in adult hearing rehabilitation is in a large retail chain. There are several large retailers, each with many nationally spread clinics. A large number of these chains are owned by hearing aid manufacturers, while others offer limited brands to allow for the largest possible profit margins.
They often have a large demand for hearing care professionals due to their large size and multiple locations that need to be manned, so I suspect that they might be more willing to take on any audiologists or audiometrist, irrespective of skill or experience level. Many do offer training, but according to their ex-staff, tends to be focused on sales training with less emphasis on client outcomes.
I believe that you might find a good audiologist in these ranks, but they might be limited in the products and services they can provide to you. These types of clinics may be driven more by sales targets than carefully crafted client outcomes and their processes could reflect this.
A fairly recent development in large hearing aid retailers is the use of white-label hearing aids, which brings its own set of potential issues for the consumer.
Government-run hearing clinics
Hearing Australia (Formally Australian Hearing) is the only government-run hearing clinic in Australia. They were recently put up for sale, so I feel tht their tactics became much more commercial of late in order to drive sales, which would make the sale more lucrative. The sale fell through, but as they are a large ship that turns slowly, some of their aggressive tactics may remain.
Hearing Australia currently has a supply contract with GN Resound, which is for private-label hearing aids., which I have some serious questions about. They do have access to other brands, but this apparently requires a complicated approval process.
Hearing Australia predominantly services clients under the Hearing Services program and NDIS. Their audiologists are often fresh out of university, but there are quite a few long-serving clinicians, who enjoy the benefits of a government job. When I worked there, they had great clinical training in place, particularly for newcomers to the industry. Hearing Australia has excellent processes in place though and has much to offer the right patient.
Non-Audiology retailers
These companies supply hearing aids as well as other products. It could be part of a warehouse or an optical outlet.
As far as I understand, these companies operate by selling hearing aids in large volumes. Their focus appears to be on price over service, and their clinic settings and processes may reflect this.
Many of the hearing aids they aim to sell seem to be from their own-brand hearing aids. These are often 're-badged' large brand hearing aids, potentially using defeatured or previous generation technology. This means you may get them cheaper, but you may be buying technology that is out of date, and possibly missing some of the critical new hearing aid improvements, that lead to better hearing. This is a big deal as there have been many changes in the world of hearing aids over a couple of years. Some hearing aids may be locked, which means you can only get them adjusted at the company you bought them from.
The way they source their clinicians could be quite different depending on the business model. It makes a difference whether they simply use employees or engage with highly vetted franchisees. Irrespective, the audiologists working here all are limited to the brands these businesses offer, and their main drive may be volume.
Saying that they do have good processes in place and meet the minimum standards of clinical service delivery.
It is quite possible to find a good audiologist in this mix, but bear in mind that the price you pay may also reflect the level of customer service you could expect. You are also limited to the brands they sell.
Some clients have complained about difficulty finding times for follow-up appointments as they may get quite busy due to their lower price and higher volume business model.
ENT linked audiologists
A common business model in Australia is that Ear, Nose and Throat specialists own or have a financial partnership in an audiology business. This relationship is not always disclosed clearly.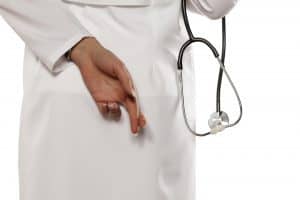 The ENT refers their patients to the audiology clinic and the audiologist performs testing for the ENT and also sells hearing aids if indicated. The ENT profits from both their own, as well as the audiology clinic income. The audiologist might be a partner in the business or simply an employee. There are two large chains in Australia as well as several smaller practices where this occurs.
The audiologists working in these clinics are in my opinion diagnosticians first and this is reflected in their medical style bedside manner. They may be more concerned about the results than the patient's emotional needs. Their testing is comprehensive and accurate, with the aim of providing the ENT with the information they require to perform their diagnosis.
Hearing aids may be an afterthought, although they may represent a sizeable portion of their income.
Undoubtedly the audiologists working in this setting are diagnostically sound, but they may not have extensive experience in a range of hearing aids as they might have had, working in other settings. Hearing aids sold in this setting may be more expensive than when sold via other channels. This is a good option if your ear health is an issue. Patients requiring frequent ENT specialist attention can gain access quicker via these channels.
Independent Audiologists
Independent audiologists represent the smallest part of the Australian hearing aid industry, but they are also by far the most diverse group.
You will likely find an audiologist in pretty much any of the areas of speciality in this group. This group of around 290 clinics seems to be shrinking as more and more manufacturers buy up their market share.
Many of these audiologists tend to be jack-of-all-trades, as can be seen from their websites, if they even have one. They would however still have a preferred speciality.
Value Hearing falls under this group, so I'll try my utmost to be unbiased.
Independent audiologists are generally very passionate about what they do, as they often are also business owners. Even if the audiologist only works for the independent business, they are generally in much closer contact with the owner and their philosophies, than they could be in a larger organisation.
Importantly, independent audiology practices are owned by audiologists, not by lawyers, entrepreneurs, investors, accountants, ENT or other non-audiologist owners. As such the focus tends to be much more on the client or patient, than on the bottom line.
Independent audiologists do not have any ties to specific hearing aid brands or manufacturers and can generally, freely prescribe the best hearing aid for your needs.
You are highly likely to find a good audiologist in this group, but you still need to take note of the speciality of the clinic, by carefully considering their website. Some tend to focus more on children or diagnostics rather than hearing aids. The narrower their focus on the areas important to you, the better they are likely to deliver the best outcomes.
So if hearing aids are your priority, make sure they have sufficient interest and experience in a wide range of models.
You can easily find an independent audiologist by looking at their representative organisation's website. Independent Audiologists Australia lists all their members with their interests and clearly states what they stand for. This is a great resource where you can find a good audiologist near you.
Your search for the best audiologist for you doesn't end here
Once you have shortlisted audiologists you may want to work with, you can then start to interact with them.
Their presence on the web?
Whilst considering an audiologist, you can do a bit of research on them and the company they work for/in before making first contact.
The best places to do this is to look at their website or search their name on Google to see their Facebook or LinkedIn profiles. Also see if they have published anything on YouTube.
Look at the company website
Looking at a company's website content can give you some unique insights into their focus and specialities.
A website listing hearing aid models and pricing, may be more focused on the hearing aid sale than on your best outcomes.
Look for a provider who is focused on you. Does their website speak about you and your needs or more about the company and their achievements? Do they use the words "we" and "our" more than they use the words "you" and "your"?
Are they focused on educating you or are they simply a 'brochure' website, with little to show you how they are uniquely interested in you? Worst still, trying to just sell you some hearing aids at the cheapest pricing possible, without much regard for the long-term care necessary to guarantee long-term outcomes?
An audiologist working in a company not focused on you might be limited in what they can offer you in relation to long-term care, no matter how good they are.
See if you can find any information on how the audiologists working in the company are trained in the company's philosophies. It is all good and well having wonderful content, but if there are no processes in place to ensure all the audiologists working in the company follow the same line of thinking, then the results could be lacking.
Read their customer reviews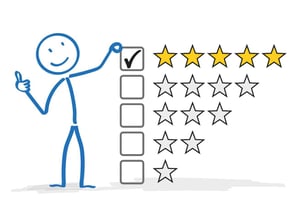 You can find reviews about a company online. It is best to search the company name followed by the word reviews in Google to find all the reviews. e.g. Value Hearing reviews. Similarly, you can find Facebook reviews on the company's Facebook profile. Other clinics may have customer testimonials on their website.
Typically reviews posted on third-party sites should carry more weight than those posted on their own site. Google does not, for instance, allow you to easily remove negative reviews, which is simple to do on your own website. Make sure there are a number of reviews, consisting not only of a star rating but also of detailed write-ups about client experiences. These experiences should resonate with your needs.
More Google detailed reviews with a positive score generally indicate that the clinic is doing well regarding customer outcomes. Make sure there is a mix of new clients and clients who have been doing business with the company for a few years represented in the reviews. It is easier to keep a new client happy than to keep clients who have been with the company for years happy. Look for audiologist names that keep coming up in these reviews.
Take note of the topics of the review. Sites that typically sell hearing aid batteries and other consumables online, find it very easy to get reviews for their battery deliveries, but reviews of in-clinic experiences may be limited.
Once you have found the clinics with the best reviews, that also resonate with your needs, it is time to make first contact.
Are they responsive?
When you first contact a hearing clinic where your candidate audiologist works, take special note of how quickly you are responded to.
Pay attention to how the person you are speaking with on the phone during your call speaks to you. How did they make you feel?
Even if it is not the audiologist you speak to or email within this first interaction, the way you are treated at the first contact is very telling of what you might expect going forward. The person first responding to you is the public face of the business and things don't generally get better after the first contact.
Speed of response is important. Certainly, you wouldn't expect a quick response outside business hours or over the weekend. It is, however, fair to expect that any contact requests via web forms, emails, or voice messages are responded to in less than an hour.
If you are happy with what you read by email or hear on the phone, it is time to go and see the audiologist.
Typically you would start with a hearing test or a hearing aid discussion appointment. These may be free, or there may be a charge associated.
Pay attention to the communication leading up to the first appointment. Are you reminded of appointments? How easy is the intake process?
Their bedside manner
Audiologists in Australia were traditionally trained scientifically. This means that their focus has been on science, rather than on client care. Over the last few years, patient-centered care has come more into focus.
With client-centered care, you are the focus and the audiologist is encouraged to build rapport with you, getting to know you and your lifestyle and emotional needs better. In this way, they can guide you too.
The scientific approach is more in line with the old-school medical model. In this model, you are simply a patient to be worked on rather than worked with. Little care is given to your experience, and you are told what to do, rather than guided to the best solution.
You can easily pick the difference, by seeing if you are referred to as a patient (medical model) or a client.
The way the reception and/or audiologist greets you can also be telling. Being acknowledged when you enter the clinic and greeted warmly is more in line with a client-centered approach.
Making you wait excessively without apologising for making you wait is more consistent with a traditional medical approach.
As suffering from hearing loss, and the journey to better hearing is very much an emotional journey, the client-centered approach is the one we feel our clients deserve.
If you are more of a traditionalist, then you might prefer the medical model.
How informed did you feel during the consultation?
Is the audiologist interested in your needs? One way is to see if they ever ask you what you'd like to achieve in the appointment.
Do you feel listened to? A good audiologist will give you opportunities to ask questions and will give relevant answers, taking your needs, as mentioned, during the consultation into account. You should never feel ignored or patronised.
How did you feel after the initial consultation?
Did you feel well-informed and satisfied? Or did you feel underwhelmed with many questions unanswered or perhaps just overwhelmed?
Did you feel pushed into a decision?
You should feel empowered to make the right decision for you, with the confidence that the audiologist can back up their confident recommendation with great outcomes.
Are they free to make choices that are best for you?
Take care when you speak to an audiologist working in some of the larger retail chains. Ask them which brands they mainly work with.
Feel free to ask what other models they might consider as alternatives and why the model they recommended was they one they did.
Ask about any special needs you may have.
If you have any needs you consider to be special, ask the audiologist about their experience and expertise in this area. You may not find one audiologist that does well in multiple areas, but certain conditions like Profound hearing loss, Meniere's Disease or severe tinnitus is better served by an audiologist with plenty of experience in this field.
Other places to find a good audiologist near you
With all the hearing aid advertising out there, it is difficult to know where to start looking for a good audiologist. There are some places that are potentially less than ideal to find a good audiologist, which I will mention here.
Beware lead generation sites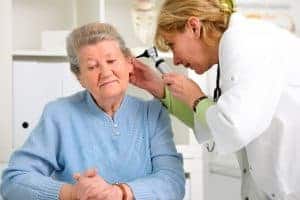 These sites generally advertise on Facebook and elsewhere and typically act like they are experts in the field of hearing or hearing aids.
They claim to work with the best audiologists and will help you find the best one in your local area. Some might even claim to also get you the best price on hearing aids.
These claims may not be entirely truthful. The kinds of clinics that work with these lead generation websites are often larger manufacturer-owned clinics, looking for more customers. When these sites do refer to audiologists, they may refer you to audiologists who do not specialise in hearing aids, but who happen to have some free appointment time. These sites basically cause you to exclude several other options by suggesting that they will find the best audiologist for you. This would only be true if they worked with ALL the audiologists out there.
If you do choose to work with these sites, make sure you vet the audiologist using the steps above.
Clinics operating within doctor's practices
Some hearing clinics in Australia operate within medical practices. Typically these clinics enjoy the benefits of borrowed authority from being "associated" with the medical practice. Use the same due diligence as I've outlined above when considering one of these clinics. Don't simply assume they are better because they are in your doctor's office. Always do your due dilligence.
Below you'll find a list of my favourite audiologist near me 😜
Audiologist Wanneroo / Joondalup