Our Perth Hearing Centre Value Hearing is an independent and specialist hearing/audiology centre located in Ardross, Perth, close to Shirley Strickland Reserve, named for the famous Australian runner. We perform some of the most comprehensive hearing aid assessments in the industry. Value Hearing Perth also stock a large range of hearing aid brands, makes and models. Our experienced in-house audiologist will take the time to find the perfect hearing solution for you. Our skilled audiologist take into account your level of hearing loss, budget, lifestyle and many other factors when selecting your best hearing aid solution and we will even custom fit your hearing aids. The service doesn't stop there though, we will also educate you about your ears, your hearing condition and provide ongoing aftercare and support. Our knowledgeable staff provide the highest level of hearing expertise, exceptional customer care, top quality ethical hearing aids and an on-going aftercare program that is far more comprehensive than that of other providers. When you choose to come to our Perth Hearing Aid clinic, you'll receive: Expert advice Empowerment through our informative processes Highly competitive pricing, despite industry leading levels of service 100% 60 Day Money back guarantee on any hearing aid purchase for a risk free trial You won't find better value anywhere else – we can improve your hearing and enrich your quality of life. Come and see us for a no-obligation, free hearing aid discussion appointment or hearing aid assessment appointment. There is no catch, just great value brought to you by our caring, innovative and expert team who are continually striving to offer the best possible services for you. Call now on 1800 157 429 or click here to book an appointment online now. Location Our Perth Hearing centre is located close to the corner of Risely St and Canning Highway in Kearns Crescent (very close to Risely Street). We're on the ground floor of 16 Kearns Crescent so no need to worry about stairs. There is plenty of free parking available around our clinic. Our Perth Hearing Centre is manned full time and has appointments available from Monday to Fridays 9am to 5pm. More About Our Hearing Centre in Ardross Perth Value Hearing is a specialist hearing centre that operates various clinics throughout Australia. We strive to providing life changing hearing solutions for our valued customers. It isn't just about our very competitive hearing aid prices. We are very proud of our lower prices, especially for the high quality hearing aids that we stock and the level of service we provide. We want to provide and fit you with a top quality and customised hearing solution that will offer you true value and enhance your overall quality of life. Based in Perth, we are an independent and privately owned hearing aid retailer, as well as an audiology clinic. Unlike some of our competitors, we can select a hearing aid solution that is customised specifically for your needs and your level of hearing loss. We stock and sell a huge range of hearing aids across various brands and types. With a comprehensive range, we can provide you with more options and choices to suit your individual hearing needs. Many of our competitors are limited in the hearing aids that they offer which can be restricting and often results in customers not getting the best hearing solution. Our comprehensive hearing tests means that we can pinpoint the model of hearing aid that you need from the hundreds available, without over-prescribing technology you don't actually need. We want to change your life for the better and provide the best after sale support that we can. Call now on 1800 157 429 or book below at our Perth hearing clinic. Book Now
Staff Members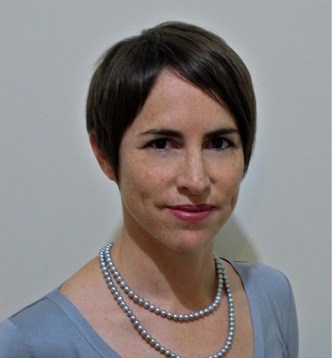 Alisha Hardwick
Audiologist // Perth
About Alisha Hardwick graduated from the University of Western Australia's Masters in Clinical Audiology in 2005. She completed her one year clinical internship at Western Hearing Services and went on to work for the company for a further three and a half years. During this time Alisha had the opportunity to gain wide ranging experience in paediatric and adult diagnostics, Central Auditory Processing assessment, tinnitus management and the prescription of hearing aids. After achieving a high level of proficiency in these fields Alisha chose to focus her attention to the area she found most rewarding, adult rehabilitation and she joined the team at Value Hearing. As a current member of the Audiological Society of Australia she holds a current Certificate of Clinical Practice and works within the Society's Code of Ethics. As a university qualified Audiologist Alisha enjoys the opportunity to extend her knowledge by regularly attending industry events and professional development courses. In a healthcare industry where many clients have come to find themselves confused or disillusioned Alisha is committed to providing an honest appraisal of your hearing needs and prescribing a product that is most suited to your individual requirements. As Value Hearing is independently owned Alisha can fulfil this commitment without bias and has access to products from every hearing aid manufacturer. Alisha was raised in regional Western Australia and has had the pleasure of experiencing both county and city life. She brings a variety of experience to Value Hearing and delivers the highest level of client service. In her personal time Alisha likes to keep fit and in 2009 completed her first marathon. She also enjoys living by the coast indulging in water sports including swimming, kayaking and occasionally surfing with her husband and family.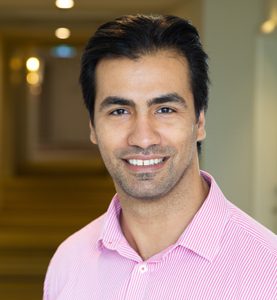 Dr. Raza Hashimi
Audiologist // Perth
About Dr. Raza Hashimi has been with Value Hearing since 2018. He has Doctorate in Audiology from University of Florida (USA) and a Masters of Clinical Audiology from the University of Western Australia. He has been an audiologist since 2008 and he is an active member of Audiology Australia and committed to ongoing professional development. What gives you the most satisfaction in your role? The satisfaction that client expresses when they report back on improvement in quality of life as a result of improved hearing in their day to day life. What is the typical reaction of a client once they've experienced improved hearing? Clients are pleased and happy with the quality of conversation that they can now have as a result of improved hearing. What's been the most memorable reaction you've had from a client? A client became very emotional after being fitted with hearing aids and when she noticed significant improvement in her hearing, as she was told by her GP and specialist ENT that she would not benefit from hearing aids due to the extent of perforation on her ear drums.