About our clinic Bondi Junction Audiology Clinic & Hearing Specialists Value Hearing is a specialist hearing and audiology clinic located in Bondi Junction, Sydney NSW at 404/251, Oxford Street (Cnr Hollywood Avenue) and a short walk away from the Bondi Junction train station. Bondi is an Aboriginal word meaning water breaking over rocks. The first house in the area was Waverley House, which was built by Barnett Levey in 1827, on the current site of Waverley Street. We offer a combination of the highest level of hearing expertise, exceptional customer care, top quality ethical hearing aids, and an aftercare program that is much more comprehensive than our competitors. We perform one of the most comprehensive hearing assessments in the industry at NO charge. This allows us to identify any hearing problems that you may have and provide the most relevant treatment right from your initial visit. Being completely independent of any hearing aid manufacturer, we also stock a large range of hearing aid brands, makes, and models. We do not stock out of date hearing aid models or hearing aids that are considered low quality. Following a hearing assessment, our experienced in-house audiologist will take the time to find the ideal hearing aid solution to fit your needs. Our skilled audiologist takes many factors into account when prescribing your hearing aid options, including your level of hearing loss, budget, personal needs and lifestyle. We will even custom fit your hearing aids for you and provide you with knowledge and education about your ears, your personal hearing condition and answer every question that you may have along the way. We Give You More Value Our expert staff provide the highest level of hearing knowledge, exceptional customer care, top quality ethical hearing aids and an on-going aftercare program that is far more complete than that of our competitors. When you choose to come to our Bondi Junction Hearing Aid clinic, you'll receive: Expert advice Empowerment through our informative processes Highly competitive pricing 100% 60 Day Money back guarantee on any hearing aid purchase for a risk-free trial You won't find better value anywhere else – we want to improve your hearing and enrich your life as best as we can. Visit our Bondi Junction clinic for a no-obligation, completely free hearing aid discussion of hearing aid assessment appointment. There is no catch, simply great value brought to you by our caring, innovative and expert Audiologist. At Value Hearing we aim to offer you the most appropriate services and beneficial treatment. Call now on 1800 157 429 or book your appointment online now. Our Location Our Bondi Junction Hearing Centre is our brand new hearing centre in NSW. It is located at 404/251, Oxford Street. There is a handy car parking stations at Adelaide Street and Grosvenor Street which is a gentle 3 minutes walk from the clinic. Contact us for a comprehensive hearing assessment today. More About Our Bondi Junction Hearing Centre Value Hearing is an independent, audiologist owned, hearing centre that operates many clinics across over Australia providing life changing hearing solutions. It isn't just about our low hearing aid prices. We are very proud of our competitive prices, especially for the high quality hearing aids that we stock and the value that we add to our service. We want to provide and fit you with a top quality and customised hearing solution that will offer you true value and enhance your quality of life, whilst still being reasonably priced. Huge Range Of Hearing Aids We are a privately owned hearing aid retailer and specialist audiology clinic. We can select a hearing aid solution that is customised specifically for your needs and your level of hearing loss. We don't upsell – we just want you to get the solution that is right for you. We stock and sell a diverse range of hearing aids across various brands and types of hearing aid. At Value Hearing, we give you more choices in order to suit your individual needs. Many of our competitors are limited in the hearing aids that they offer which can be restricting and often results in customers not getting the best possible hearing solution. Let Us Help We want to change your life for the better and provide the best support that we can. Past customers have told us that our assistance with their hearing aids has been life changing.
Staff Members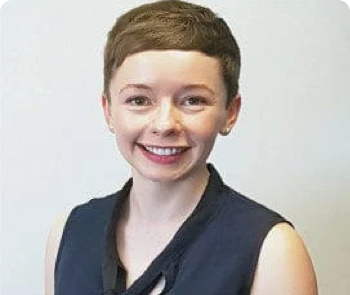 Emma Russell
Audiologist // Bondi Junction
About Emma Russell joined Value Hearing in 2019. She has a Bachelor of Science (Audiology), University of Birmingham. Emma heads our Bondi Junction clinic She brings extensive clinical experience from both the UK and Australia. And, prior to joining Value Hearing, Emma visited many audiology clinics around Australia as a representative of major hearing aid brand, Phonak. Why did you become an audiologist? I enjoy working with people so I looked for a specialty that gave me a great deal of patient contact time. What's been the most memorable reaction from a client you've helped? That everyone really works to lift up each other up and have a sense of pride belonging to Value Hearing. What's been the most memorable reaction from a client? I saw a lady who had severe hearing loss who had mixed conductive hearing loss. She attended the clinic with her daughter and her young great grand-daughter. When I fitted her with the aids, it was a like a switch had been flicked. The client could hear her daughter and great grand-daughter clearly for the first time in such a long time and she burst into tears. Her daughter and great grand-daughter burst into tears. My practice manager burst into tears – and I was trying to hold back the tears too. I learned that after the appointment they went home to have cake to celebrate.