Time to Read: 2 minutes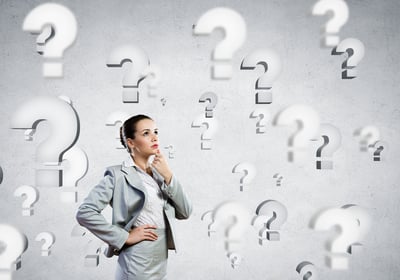 There are a lot of business buzzwords that come into common use. One of those is 'client-centred care'. This is sometimes known as patient-centred care.
It is the idea, particularly in the health industries, that people much prefer to be treated as a 'client' to be worked with, instead of as a 'patient' to be worked on. In short, it is about treating people with respect and dignity. It is about being heard and understood.
How do you know whether the clinic you are going to is truly focused on client-centred care or whether this important principle is merely lip-service?
We have 22 questions for you to keep in mind when selecting a clinic and a clinician to work with
A good indication about what your experience might be comes from the very first contact
Were you made to feel welcome?
Did you have your immediate questions answered?
Did you feel in control of the booking process?
It's about being supported even before your appointment
Did you receive information about your appointment?
Were directions clear?
Did you receive a reminder?
How was your in-clinic experience?
Were you greeted by name on arrival?
Were you offered tea, coffee, water?
Were you greeted by name by the clinician?
Did the clinician ask what you wanted to achieve from the appointment and listen to you?
Did the clinician explain what they were doing and why?
Did the appointment feel relaxed?
Did you feel in control of the process?
If hearing aids were recommended to you, how did you feel?
Were you satisfied with the recommendation and believe you made the best decision for you?
Did you feel that you truly understood which hearing aids were recommended for you and why?
Were you encouraged to experience the hearing aids for yourself?
Did your clinician spend time making sure the hearing aids are comfortably fitted.
Did your clinician spend time explaining how to get the best from your hearing aids?
How did you feel about your purchase?
Did you feel you understood how to use the device?
Were you offered further information and resources on how to get used to wearing hearing aids, how they work, and how to get the best from them?
Were you satisfied that there is help and support available from the same clinician if you needed it?
Was the experience something you'd happily recommend to others?